Estyn monitoring lifted at Bridgend council education department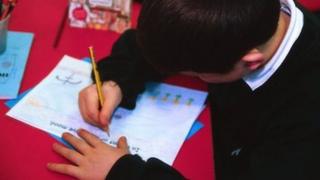 The way schools in Bridgend are run by the local authority no longer needs extra monitoring by the official watchdog.
Estyn stepped in at Bridgend council following an inspection of its education services in October 2012.
Inspectors say the authority has now made sufficient progress, after two additional Estyn visits last year.
Issues addressed include pupil performance and using intervention powers at underperforming schools.
Estyn said there had been "significant changes in the senior management team within the children's directorate".
The inspectors also noted that the pace at which the issues had been addressed had increased under the new leadership.