'Life-saving' Cardiff counselling service could be scrapped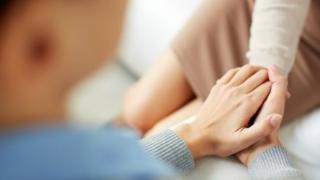 A "life-saving" counselling service in Cardiff could fall victim to council cuts, organisers have said.
Cardiff Alcohol and Drug Team (CADT) is the only professional body of its kind in the city and Vale of Glamorgan, costing around £200,000 a year.
A former team manager at CADT has said the authority has a "duty of care and humanity" to save the organisation.
But the council said it faces "unprecedented financial pressures" and must bridge a £48.3m funding gap.
Rhoda Emlyn-Jones was among the founding members of CADT in the 1980s and stepped down as service manager 18 months ago.
"This is very distressing," she said.
"This council has been very proud of us so it's a shame that their insight and recognition is now disappearing."
'Legal advice'
On Wednesday, supporters will hand in a petition signed by more than 5,000 people appealing for CADT to remain, ahead of Cardiff council's cabinet making a final decision on the service's future on 26 February.
Former team manager Mike McCandless said there were currently 200 people using the service.
"There's no question of its effectiveness," he said.
"They [those using it] will be left without any alternative service to go to and there would be question marks around the council's duty of care.
"This is a life-saving service."
Councillor Graham Hinchey, Cardiff's cabinet member for corporate services and performance, said the council was facing "unprecedented financial pressures" and needed to bridge a £48.3m gap over the next year.
"The proposals to make savings by removing the counselling service from CADT would not mean an end to access for counselling, as alternative counselling services will continue," he said.