Delays on second Severn crossing following vehicle collision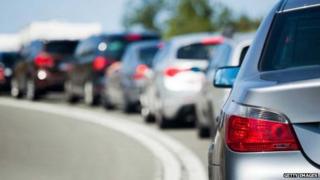 There were traffic delays on the M4 Second Severn Crossing following a collision on Wednesday morning.
The vehicles involved were recovered, and all lanes were re-opened despite eastbound lane three being closed earlier for emergency repairs.
The main delays were between J23 M48 and J22 M49.
All lanes on the westbound side from Bristol were opened after being closed for repairs.