£2.6m funding for old YMCA building in Merthyr Tydfil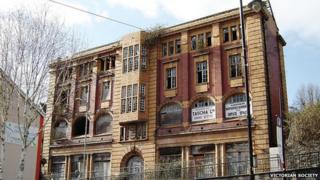 A YMCA in Merthyr Tydfil which was once used as a boxing gym by a British champion will receive £2.6m lottery funding to revive the building.
The money will help preserve the Grade II listed building in Pontmorlais, with hopes of creating up to 70 jobs by converting it for business use.
The 1911 building, designed by architect Sir Percy Thomas, once housed boxing champion Eddie Thomas's gym.
The building has been regarded as "at risk" for more than 30 years.