Cardiff's Llandaff named one of top 50 places to live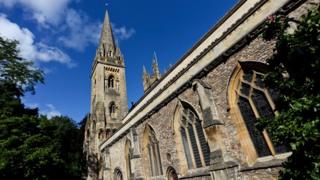 A "city within a city" in south Wales has been named as one of the top urban places to live in the UK.
The birthplace of Roald Dahl, Llandaff is among 50 locations voted the best by a national newspaper.
It is known for its cosy village feel and fell within the expanded Cardiff boundaries in 1922.
Built on the site of a Roman road linking Cardiff Castle to Llantrisant, it is also home to the historic Llandaff cathedral.