Merthyr burglar Lee Bowen returns to victims to confess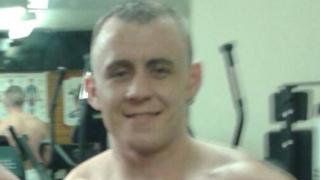 A burglar with a guilty conscience returned to a family's home almost a year later to confess his crime and offer them money, a court has heard.
Lee Bowen, 27, turned up on the family's doorstep in Merthyr Tydfil, saying: "I'm very sorry. Here's £400."
But the family reported him to police who arrested him the next day.
Bowen, of Penydarren, pleaded guilty to burglary at Merthyr Crown Court where he was given a community order and told to pay his victims £700.
The court heard Bowen had been trying to turn over a new leaf, but the family said it was not enough to make up for his break-in.
He had burgled their home while they slept inside, taking mobile phones, a laptop, cash and bank cards.
'Habitual criminal'
But in November - almost a year after the New Year's Eve burglary - he returned to the house to confess.
Homeowner Jason Williams said the money was "no compensation" for what Bowen had put his family through.
Following his arrest, Bowen admitted everything to the police.
The court heard he had appeared in court 19 times for 45 offences, including six previous house burglaries.
Andrew Davies, defending, said: "Although a habitual criminal he is trying to get his life on track. He is attempting to turn his life around."