Cardiff Uni students banned from ferry after urinating incident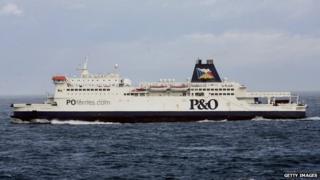 A Cardiff University rugby team was banned from boarding a P&O ferry after one student allegedly urinated on a table where a family were eating.
The incident took place during a Dover to Calais crossing.
P&O confirmed the team were banned from the return journey last month after their behaviour on the outbound trip.
The university's students' union president Elliot Howells said the incident involved a medics rugby team who were on a trip to Amsterdam.
He said: "We are investigating this concurrently with Cardiff University.
"Should any individuals be found to be responsible, appropriate action will be taken."