Cardiff taxi drivers' licences suspended for fare refusal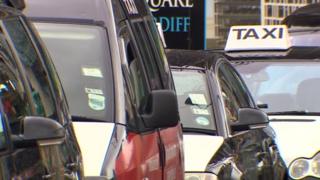 Five Cardiff taxi drivers have had their hackney licences suspended for refusing short fares.
A city council spokeswoman said drivers cannot refuse a fare that starts and ends in the city and the authority wanted to "flush out" those who breach the law.
Following complaints, the council has been carrying out an investigation since September 2015.
Mystery shopper exercises are continuing to catch drivers at fault.
Information cards are being given out and people are urged to take note of the badge number or vehicle registration of drivers who refuse fares.