New Newport home for Gypsies and travellers proposed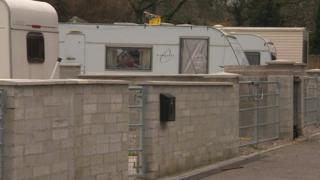 Gypsy and traveller families from around Newport could be given a new home at a residential site.
The city council plans to house people who have been living at unauthorised or unsuitable locations at a new site on Hartridge Farm Road.
Newport was identified as the area with the highest number of illegal camps in Wales and in 2009, 28 out of 30 caravans there were illegally parked.
Its planning committee will consider the proposal at a future date.
All councils in Wales are legally required to provide accommodation for Gypsy and traveller communities.