Violent extremism focus of Muslim Council of Wales event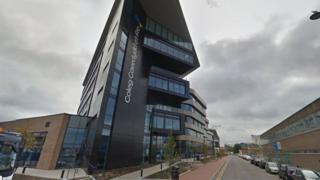 Violent extremism and how communities can respond to it was the focus of a conference in Cardiff on Tuesday.
About 70 people attended the event addressing hate crime, challenging people who wish to engage in terror and government action.
The evening was organised by the Muslim Council of Wales.
Speakers from campaign groups, universities and charities gathered at Cardiff and Vale College for the conference.
Members also discussed the causes of violent extremism and how to tackle extremism in Wales.