Turning sewage into phone packaging focus for scientists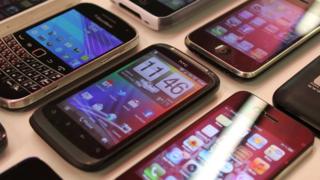 Turning sewage and food waste into biodegradable packaging is the focus of a new study for University of South Wales scientists.
The £2.5m three-year project is looking at creating alternatives to petroleum-based plastics used for things such as phones, tablets and computers.
There are 21 institutions in eight European countries trying to find more environmentally-friendly packaging.
Welsh Water, and Cardiff and Rhondda Cynon Taf councils are also involved.