'Optimistic' driver who left car at Rhondda bus stop given advice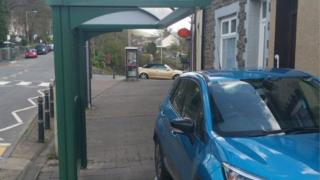 A motorist who left their car in a bus stop has been given parking advice by South Wales Police.
Officers in Rhondda tweeted a photograph of the vehicle with the caption "the owner of this vehicle was a little optimistic thinking this would fit on the bus".
The car had been left on the pavement underneath the shelter.
Police have used the photograph to urge drivers to park responsibly.