Tarantulas found abandoned in Blaenavon garden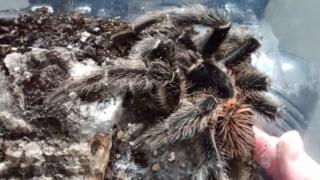 Three tarantulas have been found abandoned outside a boarded-up property, with one of the spiders dead.
It is understood they had been in a garden in Blaenavon, Torfaen, for nearly three days.
The tarantulas were reported to the RSPCA and they have now been collected.
The animal protection charity is appealing for information and said the spiders needed a fairly stable warm temperature and water to survive.