Barry Island fairground ride breaks, leaving 25 stuck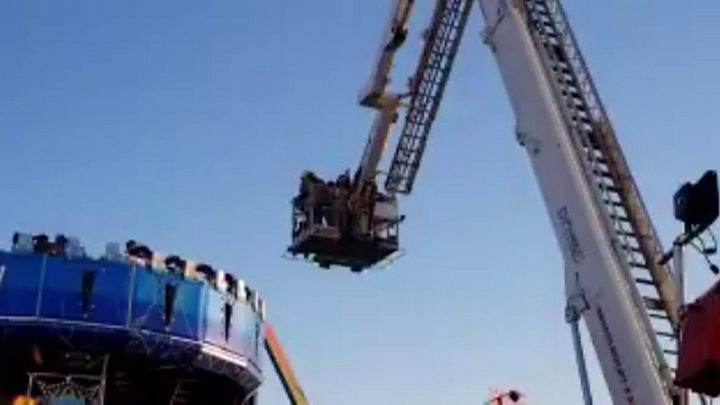 Firefighters have rescued 25 people who were left stuck on a broken fairground ride for more than two hours.
South Wales Fire and Rescue Service was called to Barry Island, Vale of Glamorgan, at about 19:25 BST on Friday.
The Snow Storm ride is understood to have malfunctioned but fire crews had rescued everybody by 21:45.
A basket holding people stopped 10m (32ft) off the ground, but no-one was injured.