Champions League: Ryan Giggs confirmed for festival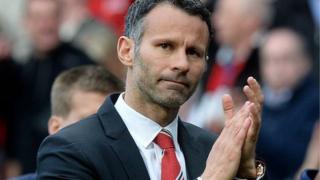 Ryan Giggs has been named as one of the stars involved in a highlight of the Champions League Festival in Cardiff Bay.
The former Manchester United and Wales midfielder is one of 25 European football legends taking part in the ultimate champions match on a floating pitch on 2 June.
The free festival will run alongside the Champions League finals.
It runs from 1-4 June and is expected to attract over 200,000 people.
The women's final will be held on 1 June at Cardiff City Stadium and the men's final on 3 June at the Principality Stadium.
Both kick off at 19:45 BST.
More players for the ultimate champions match are to be announced next week.
Guide to Champions League in Cardiff
Champions League 'city's biggest event'
Champions League 'ring of steel' in city