Man arrested after Cardiff subway sex assault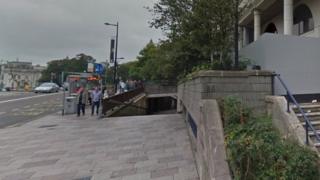 A man has been arrested in connection with a sexual assault in a Cardiff city centre subway.
A 19-year-old woman had reported being attacked in the subway that connects Kingsway and North Road in the early hours of Tuesday.
A 20-year-old man, from Splott, was arrested and is currently in police custody.
A police cordon which was in place and prevented public access to the subway has now been lifted.