Newport Friars Walk centre evacuation 'false alarm'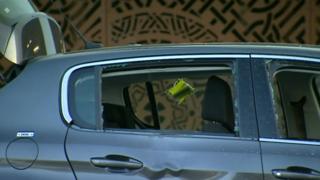 A suspicious car next to a Newport shopping centre which prompted an evacuation and the bomb squad to be called was a false alarm.
Friars Walk was emptied and a major road shut for nearly five hours in May.
A suspect package was also reported at the nearby George Street bridge.
Gwent Police is continuing its investigations but said, while it was treated as a genuine threat to the public at the time, it turned out to be a false alarm.
No arrests have been made.