Plan to demolish Penarth mansion to build 30 flats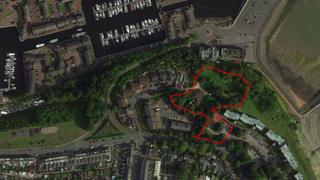 Revised plans to demolish a Penarth mansion and build 30 flats have been submitted to Vale of Glamorgan council.
The original plans from Celtic Developments were rejected due to the "excessive size" and "failure to preserve or enhance the nearby conservation area or listed buildings".
New plans for the headland site in Northcliffe Drive include parking, a new access and landscaping.
The council is currently waiting on the results of a consultation.