Cardiff hospital parking row: 16,000 tickets unpaid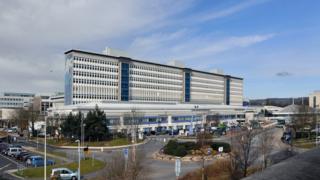 There are 16,000 parking tickets worth nearly £2m still outstanding at a Cardiff hospital, it has been revealed.
It follows a court case last week when 78 University Hospital of Wales (UHW) staff were told they must pay parking charges issued by the firm Indigo.
The company said those involved in the legal action each owe about £3,000 on average and nobody has a debt of £150,000, which was initially claimed.
It said staff in the court case accounted for 2,000 of unpaid charges.
"As the company responsible for managing parking and ensuring the free flow of traffic at Cardiff UHW, we have an obligation to ensure enforcement of parking restrictions," said a spokesman for Indigo Parking Services.
"For this reason, and with the full support of the health board, we took action against this small group of persistent offenders.
"The court's ruling has justified our decision to take this action."
Staff at the hospital are issued with permits to park in designated areas for £1.05 a day.
But some have claimed that a lack of spaces forced them to park in unauthorised areas, trigging the penalty charges.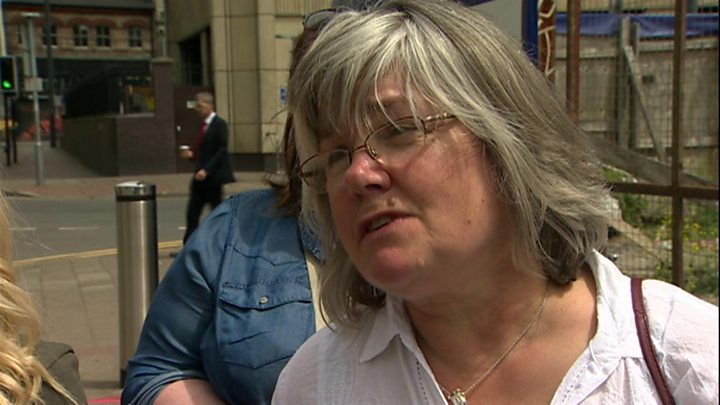 Campaigner Sue Prior told BBC Wales after the court case: "It's horrendous. Some of them [staff] are broken. They're scared stiff, petrified, they feel sick. This affects everyone from cleaners to doctors."
Indigo stressed that as a result of changes to parking at the site last year, charges issued up until the end of March 2016 were scrapped. In addition, the cost of penalty charge notices (PNC) were dropped to £10 if settled within 14 days.
"Despite this, a number of people refused to pay for parking at the site. They also ignored the resulting PCNs and declined to use the formal appeals process," said Indigo.
The company said three "persistent offenders" had accumulated "in excess of 100 PCNs between them" since April 2016.
In total, the 78 staff who found themselves at the Cardiff Civil Justice Centre last week had 2,057 PCNs.
"The average value of each claim looked at by the court was £431, including court fees," said Indigo.
"No single individual will owe anything like the figure of £150,000 that has been reported."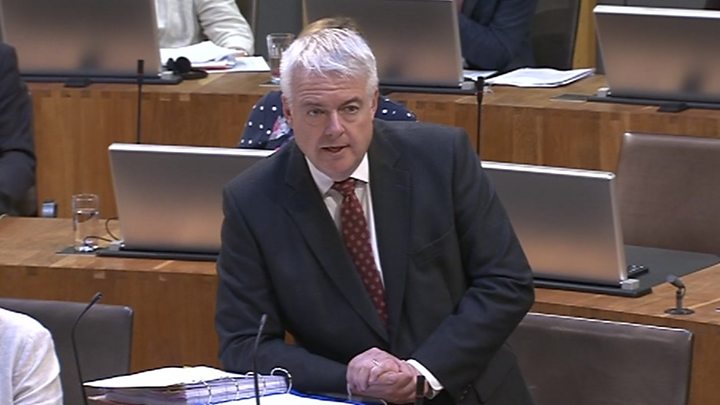 The Cardiff and Vale University Health Board has defended the way parking is managed at the site.
It said more than 98% of staff complied with parking regulations and it was "disappointing" some had "chosen to refuse to co-operate".
The First Minister Carwyn Jones also waded into the row on Tuesday, when he said there must be "proper enforcement" of parking at UHW.
"Some 16,000 traffic movements [per day] go through UHW at the moment and it's right that there is proper enforcement of illegal and unsafe parking. So that has to happen on a site that is so busy," he told the assembly.