Schoolboy, 11, 'left on Usk bus stop' for not having pass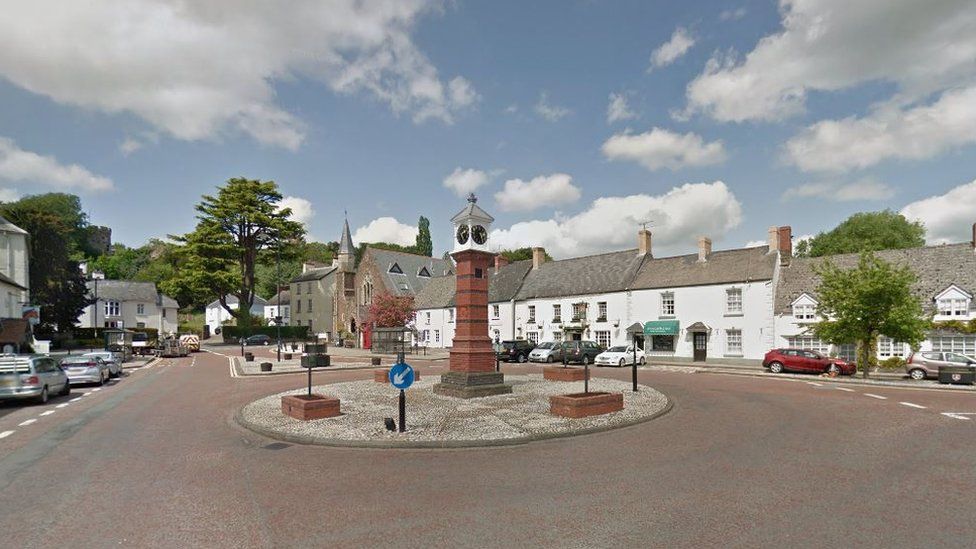 An 11-year-old boy was left at a bus stop after a school bus driver refused to let him on because he did not have his bus pass, his mother has claimed.
Lisa Hopkins, from Trostrey in Monmouthshire, said she was "disgusted and appalled" after her son was left at Twyn Square in Usk on Tuesday.
She said she contacted the council five times when the pass failed to arrive.
Monmouthshire council said it had "apologised for any confusion and upset caused".
A spokesman added: "This situation came about as we ask school bus drivers to regularly check that students travelling hold a current bus pass, to ensure that we are aware of who is using the service.
"Unfortunately this student had not received his bus pass as a late application was made for the bus pass, hence they were refused a place on the bus. We are reviewing our processes moving forward."
Ms Hopkins said she was not aware of the deadline, adding: "Luckily I hadn't left for work when he rang me and luckily he had a phone."
After the incident Ms Hopkins wrote on Facebook: "My son's safety should be paramount, he should not have been left on his own.
"I am disgusted and appalled that this happened."
Her son's 13-mile (21 km) journey to school involves him being picked up by a minibus from his home in Trostrey and taken to Usk where he meets a bus that takes him onto his school in Caerleon, Newport.
Ms Hopkins said: "The minibus driver picked him up but the bus driver wouldn't let him travel on the coach.
"The coach driver shut the doors with my son standing directly outside them on his own."
She added: "I begged for help [from the council] last week... explaining that I was a single working mum, living in the middle of the country and having no-one else to help me.
"They couldn't care less, just quoted that they had 10 days to process applications and that I should have applied sooner - although this is not stated on their website."