Cardiff's fake Christmas tree replaced by a real one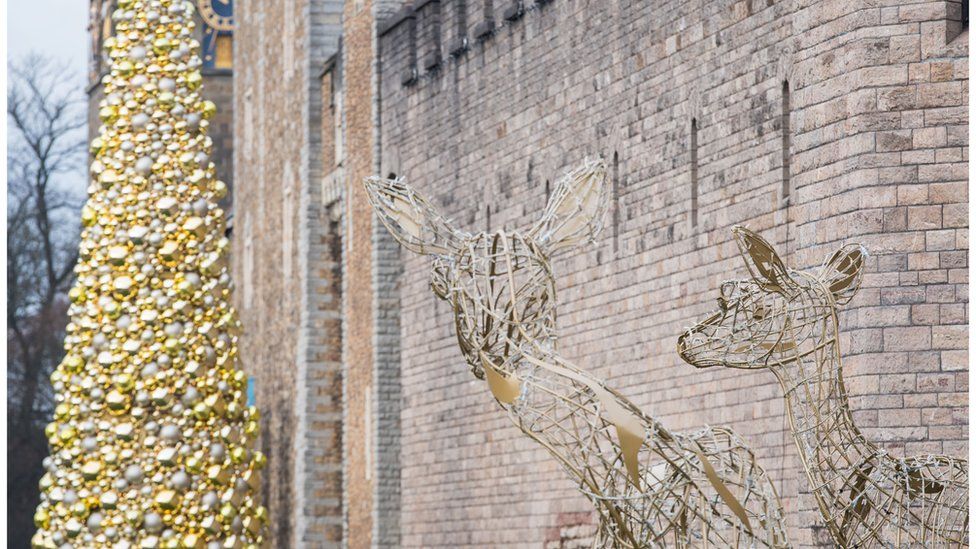 Cardiff is to get a real Christmas tree for free this festive season after a fake one costing £10,000 sparked controversy last year.
The artificial structure covered in baubles was imported from China as part of a £30,000, three-year deal lasting until 2018.
Cardiff council said the new tree would be provided by a sponsor.
The contract with MK Illuminations, which provided the artificial tree, is still in place and the £10,000 allocated for this year will pay for five reindeers and lights around the Cardiff Castle, the council said.
It then apologised after it unveiled the tree, which it had said would be 40m (131ft), but was only 40ft (12m).
The pre-decorated "tree-shaped structure", was likened to a Ferrero Rocher tower on social media but the authority said the tree would save the tax payer £5,000 a year compared to previous "tree installations".
This year, the council said a real Christmas tree would be sourced from within the UK and would be funded by Sayers Amusements as part of the Winter Wonderland festivities, which they stage on behalf of the council.
"The council is also exploring with local businesses the possibility of providing additional real Christmas tree solutions elsewhere in the city," a spokesman added.