Cardiff Airport emergency landing after on-board smoke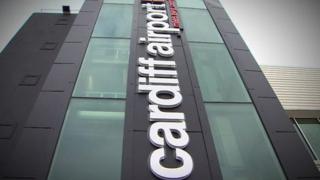 A flight made an emergency landing at Cardiff Airport after reports of smoke on-board.
Aer Lingus flight EI845, flying from Amsterdam to Cork, declared an emergency before landing safely at about 21:00 BST on Thursday, South Wales Police said.
The Wales Ambulance Service was called to the runway as a precaution but crews were not needed.
The plane landed safely and all passengers were evacuated.
The cause of the smoke is unknown.
A Cardiff Airport spokesman said: "The safety and security of staff and customers remains our top priority, and our team responded on landing as per emergency protocols."
The airport remained open and operated as normal with no impact on services, he added.