Perigord black truffle grown in Monmouthshire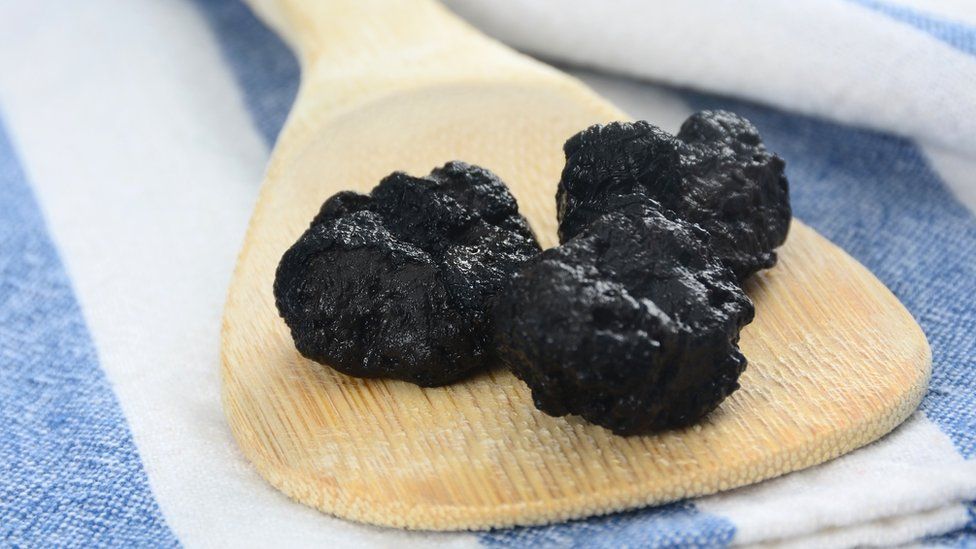 An expensive truffle more commonly found in the Mediterranean has been grown in the UK for the first time.
The Perigord black truffle, which can cost up to £1,700 per kilogram, was grown in Monmouthshire as part of a research project.
A Mediterranean oak tree was treated to encourage truffle production and spores were inoculated in its root system.
Researchers believe climate change enabled it to grow in Wales.
Its natural habitat in the Mediterranean has been affected by drought and yields are falling while global demand for the product is rising.
The truffle, which was harvested in March, has been preserved, but future produce will be distributed to restaurants.
Dr Paul Thomas, from MSL and Stirling University, said: "This is one of the best flavoured truffle species in the world and the potential for industry is huge.
"We planted the trees just to monitor their survival, but we never thought this Mediterranean species could actually grow in the UK. It's an incredibly exciting development."