Newport taxis refuse jobs in Ringland over stone throwing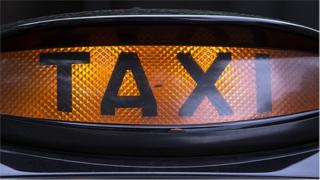 Taxi drivers have been forced to stop serving an area of Newport due to vandalism.
Roman Taxis said it had stopped accepting jobs in Ringland after drivers' cars were damaged by stones being thrown at them.
Dragon Taxis said it would suspend services to the area for the evening if an incident is reported.
It comes after Newport Bus warned it could halt services to Ringland after a stone smashed a glass window.
The bus service tweeted on Friday it had resulted in "glass showering a passenger".
Gwent Police received a report that stones had been thrown by a youth at a bus travelling towards Hendre Farm Drive in Ringland. The rear window was smashed but there were no injuries to passengers.
Scott Pearson, managing director of Newport Bus, said incidents happened almost every night last week and if they continued the company would have no choice but to suspend services in the evenings to Ringland and Alway.
He added: "Behind the glass are our passengers and my drivers and the bricks they are throwing could kill someone."
It is not the first time bus services have been suspended in the area - in August they were temporarily suspended in Alway and Ringland after vandals smashed the windows of three buses.
Now the repeated vandalism of vehicles has led taxi drivers to take action.
A spokesman for Roman Taxis, confirmed the company had stopped serving Ringland.
Jonathan Hawken, a spokesman for Dragon Taxis Newport, said the firm had experienced roughly four to five incidents of vandalism in the area per week for the last two years.
He said drivers had had bricks, stones and fireworks thrown at taxis and the problem was particularly bad near Aberthaw Avenue.
"They [the vandals] stand in front of the cars so the cars can't get away, because you can't run a child over," Mr Hawken said.
He added that some Dragon Taxis drivers refuse to serve the area at all at their own discretion.
Maindee Community Support Officers also had stones thrown at them while on patrol in Alway on Saturday.
Ch Insp Mike Richards said: "We are working hard to protect our communities and we will not tolerate the safety of others being put in jeopardy."
In August, temporary dispersal orders were issued for Aberthaw Avenue and the surrounding areas to help police deal with anti-social behaviour and vehicle damage.
Taxi drivers from Newport voiced concerns over vandalism at a meeting at Newport City Council in January, held by the Newport Private Hire Drivers Association (NPHDA), and the majority of drivers at the meeting said they had been victims of targeted vandalism.
Newport council has a public spaces protection order (PSPO) in place to restrict anti-social behaviour in the area but said preventing these types of incidents was a police matter.
The council was approached for further comment.
Ch Insp Mike Richards of Gwent Police said they take "reports of this nature extremely seriously" and urged witnesses to come forward.
"We are working hard to protect our communities and we will not tolerate the safety of others being put in jeopardy," he added.