Police auction knickers and bikini seized from criminals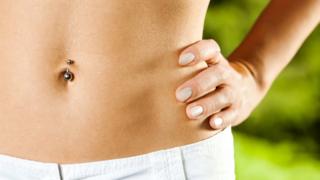 A belly button bar, knickers and a chainsaw are among items seized from criminals and auctioned off by police.
Since January 2014, Gwent Police has made £26,600 by selling goods that once belonged to criminals but were seized under the Proceeds of Crime Act.
Money made at auction goes into the Police Property Fund, which is spent by the Police and Crime Commissioner.
Gwent PCC Jeff Cuthbert said it was a "fantastic way" of putting money seized from criminals into the public purse.
Gwent was the only one of Wales' four forces to provide a response under the Freedom of Information Act, detailing the breakdown of what it has sold at auction.
TVs, bikes and garden tools are among the most common items.
But the list also sheds light on some of the more unusual items officers have taken from people's ill-gotten gains.
In 2016, the force sold a bikini, high-heeled shoes, a wood-chipper and perfume among 176 other items.
Stand-out lots under the hammer this year included knickers, hair straighteners and a guitar string.
In the past three years, Gwent Police has auctioned 360 items, raising £14,141.28 in 2014, £6,985.69 in 2015 and £5,473.99 in 2016.
Since Gwent's police fund was launched in 2013, more than £1m has been given to 323 community projects in the force area.
Mr Cuthbert said: "I know that small amounts of funding can often make a big difference to people's lives and can sometimes be the catalyst which can help small community projects to develop, grow and help even more people."