Newport's ex-Royal Mail sorting office hotel plan gets go-ahead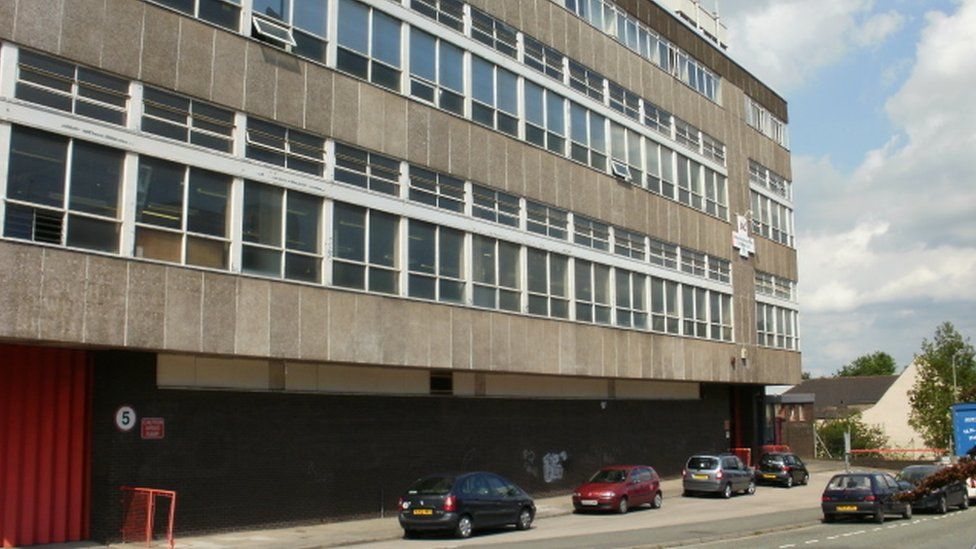 A derelict former Royal Mail sorting office will be redeveloped after councillors agreed to loan the developer £12m to fund the work.
Garrison Barclay Estates wants to turn the disused five-storey building on Mill Street into offices and a hotel.
But it asked Newport council to help support the plan with a loan to help get the project started.
The local authority's cabinet unanimously approved the move on Wednesday.
Leader Debbie Wilcox said the amount to be loaned was one eighth of that given to developers for the Friars Walk project and called it "a well trodden path".
She said following the meeting: "Unfortunately, in these times of austerity, it is no longer an option for councils to do nothing.
"We have to get involved where we can and help support investment and business."
A report to councillors said the long-vacant building had a damaging effect on Newport due to its prominent location near the main railway station.
It said the opportunity to redevelop it would address this and support the need for high-quality office and hotel rooms in the city centre, to help it compete with Cardiff and Bristol, and create jobs.
Newport council will take out a £12m loan and lend the money to GBE.
The firm will then be expected to pay the money back with interest within a year of the project being completed.
The council made a similar move when it previously borrowed £84m to help fund the building of Friars Walk shopping centre.
The report said there was a financial risk involved if the loan to GBE was not paid back.
But it said the redevelopment was a significant investment, critical to the future of the city centre.
Related Internet Links
The BBC is not responsible for the content of external sites.