Cardiff hackney carriage fares to rise in 2018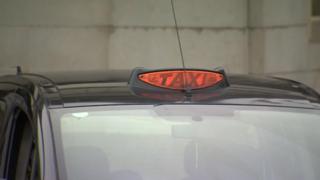 Hackney carriage fares in Cardiff are to increase in the new year.
The starting meter cost will rise from £2.30 to £2.50, with a 10p increase per mile after that - up from £1.70 to £1.80.
Dragon Taxis put forward the proposal to reflect the rising cost of fuel, insurance and vehicle up-keep.
The council said the increase would mean prices in the city would be the same as 27 other areas, including Carmarthenshire and Aberdeenshire.
The last increase in the costs of fares was in December 2015.
Since then, the council said the cost of running a vehicle had increased significantly, with insurance up 22%, vehicle parts up 40%, diesel 12% and petrol 15%.
Gareth Owen of Dragon Taxis said that amounted to a 5% cut in drivers' earnings in the past two years, but said the rise would bring drivers' pay in line with inflation.
Based on a two-mile journey, Cardiff ranked 220th in a league table of the most expensive places to get a taxi in the UK out of 370 counties, cities or airports.
The new tariff will move it to 146th place and will take two-mile fares in the city to £6 - above the Wales average of £5.20.
The new rate will come in on 8 January, unless the council receives objections within the next two weeks.