Cardiff to get 250 cycles in public bike hire scheme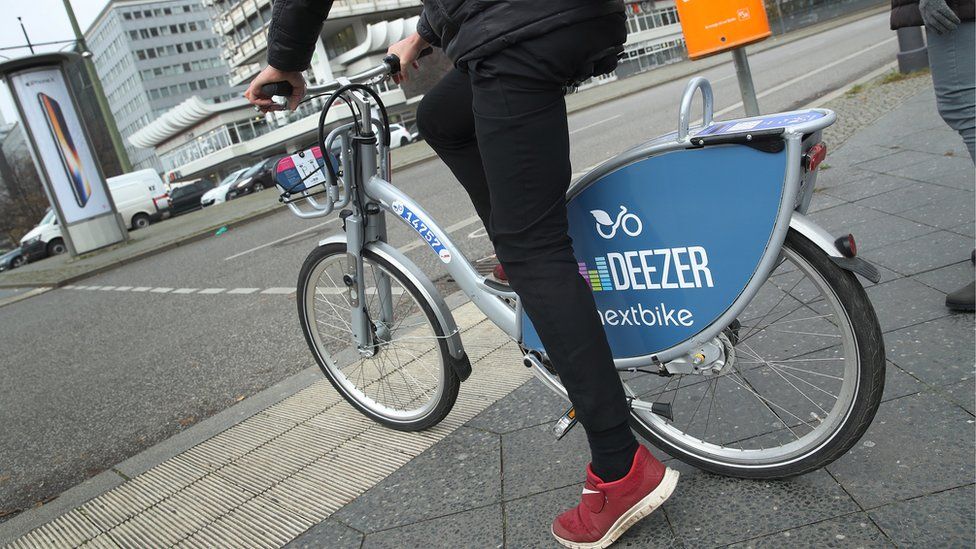 The first phase of a Cardiff public bike hire scheme will be in place by May 2018, the city council has said.
There will be 250 bikes and 25 docking stations initially, with plans to double that number in 2019.
It will be managed by Nextbike, which has 120 schemes across the world, including six others in the UK.
Councillor Caro Wild, cabinet member for transport, said: "A bike hire scheme is a vital part of a true cycling city."
Councillor Wild said: "We've seen in London how their bike scheme really increased the accessibility and visibility of bikes and we think Nextbike will do the same for Cardiff.
"Cardiff is a compact and relatively flat city so cycling is a good option for shorter journeys."
Julian Scriven, from Nextbike UK, said: "From reducing congestion and creating new jobs, to improving health and mobility, bike share is having a real impact wherever it goes.
"Our research shows that bike sharing users spend more at local stores, property prices by docking stations increase and car parking demand falls, as does congestion and the resulting pollution."
He added that he was keen to integrate the bikes with both existing and future transport operators.
Schemes in America and Slovakia use a one-card-for-all approach which allows the customer to interchange between bike, bus, rail or trams without using different payment methods.