WRU considers alcohol-free zone at Principality Stadium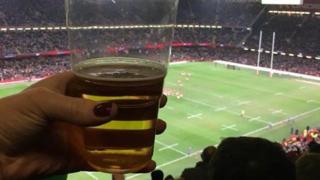 An alcohol-free zone could be trialled at Cardiff's Principality Stadium following complaints about the behaviour of drunk fans.
Welsh Rugby Union (WRU) chief executive Martyn Phillips said it could be in place in time for next year's Autumn internationals.
It comes after some people reported bad behaviour at the latest matches.
But Mr Phillips said a survey found the "stadium experience ranks above other experiences people have in sport".
The WRU asked 2,500 people what they enjoy and what they do not enjoy on a match day.
Mr Phillips said alcohol was a "hot topic" and they "now understand that it is a big part of the experience" for lots of people.
"Equally there's a segment that's saying that's not why they come, they like a different experience," he said.
"That might be a non-alcohol zone. They don't want people standing up or sitting down, or they want to bring their children."
He added: "I don't want to penalise one group versus the other."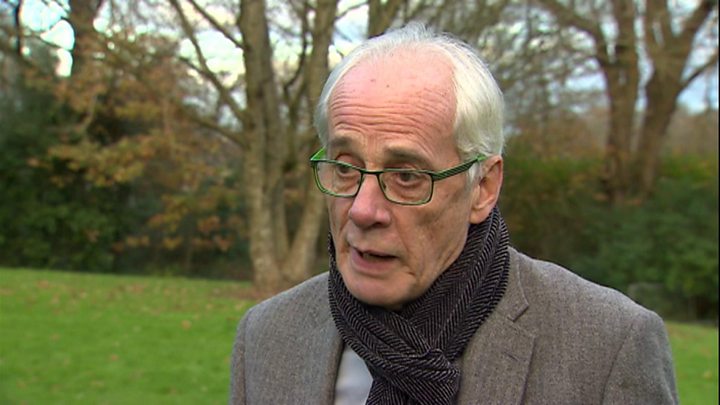 Mr Phillips said before "jumping to an alcohol-free zone", the WRU wanted to collect more data and the Six Nations will be another chance to do that.
"If there are things we think we can do to improve the experience for people, we'll trial those in the autumn next year."
Mr Phillips said introducing an alcohol-free zone would be "quite a big decision to make" and difficult to enforce as people would come "with an expectation" there would not be any drunk fans there.
But he said: "Clearly we can't control what people do before they come into the stadium."
He added: "If you've got a ticket that says 'alcohol-free zone' and a stag party turns up and doesn't have a drink in the stadium because the damage was done beforehand - that wouldn't be a great experience for the supporter.
"We've got to do it in a smart way."