Pinewood Studio stops paying rent to Welsh Government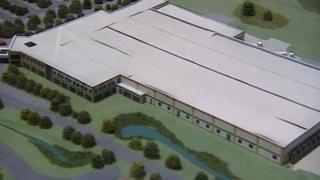 Film group Pinewood has stopped paying rent for a studio at a Welsh Government-owned building in Cardiff.
It entered a 15-year lease in January 2015, but BBC Wales has learned it is no longer considered to be a tenant at the Wentloog facility.
The Welsh Government said Pinewood remained committed to Wales and was operating the studio under a new agreement.
The Welsh Conservatives have called for "clarity".
Pinewood only began paying rent for its Cardiff studio in January 2017 after it emerged its first two years had been rent-free.
The deal was part of an agreement to move into the former energy centre on the outskirts of Cardiff when the building was bought by the Welsh Government for £5.2m.
BBC Wales used a Freedom of Information request to confirm Pinewood was no longer a tenant.
But despite stating a new agreement had been reached between Pinewood and the Welsh Government to operate the studio, further details have not been published for "commercial" reasons.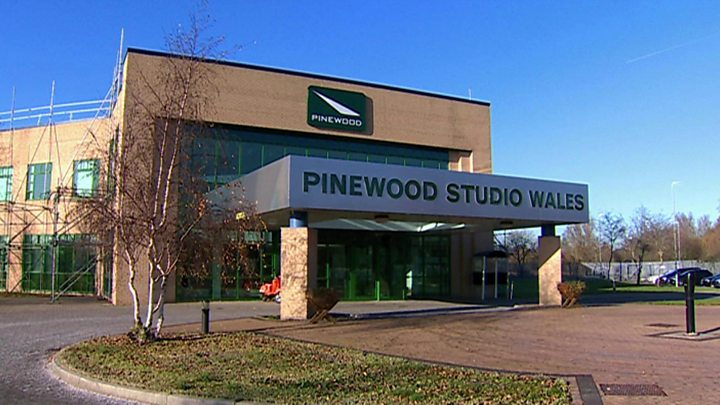 Responding to questions in the Senedd on 6 December, culture minister Dafydd Elis-Thomas told AMs: "Pinewood remains committed to operating the studio in Wentloog and continuing to promote Wales internationally as a destination for high-end TV and film production."
Conservative culture spokeswoman Suzy Davies, who raised the issue in the Senedd, has called for more information about the relationship between Pinewood and the Welsh Government.
Ms Davies said: "This news does not appear to fit with what the culture minister told me two weeks ago when he said 'Pinewood remains committed to operating the studio in Wentloog'.
"Instead we are left with more questions about what Welsh Government's relationship with Pinewood is and whether there is a relationship at all now.
"Since my last questions to Welsh Government I have had two offers to meet with the minister to discuss this further in the new year.
"I hope that some clarity can be gained as these mixed messages from Welsh Government are unlikely to be helping in their attempts to make Wales an attractive place to make high-end television and film productions."
A Welsh Government spokesman said Pinewood was committed to Wales and having the company in Cardiff had given Wales a global advantage.
It said it had been invaluable to the film and television sector and the studio was also home to key supply chain companies.
"Pinewood is continuing to operate the Wentloog studio under a new agreement, the terms of which remain confidential," said the spokesman.
Pinewood has also been asked to comment.
WHAT PRODUCTIONS HAS PINEWOOD WALES BEEN INVOLVED WITH?