Swimmers brave icy sea in Porthcawl on Christmas Day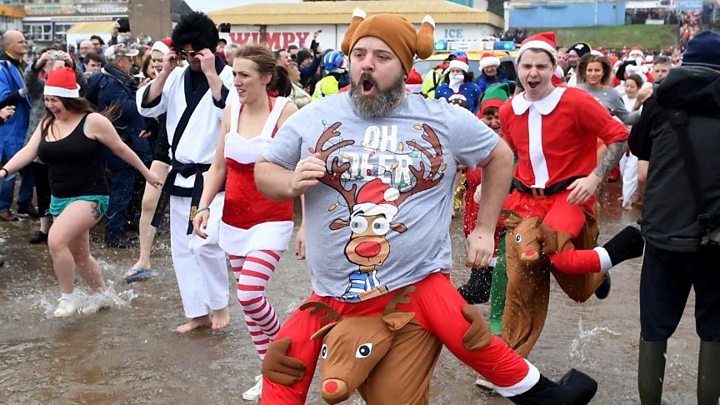 About 1,200 people braved icy sea waters to take part in one of the UK's largest Christmas Day swims.
The Porthcawl Christmas morning swim is in its 53rd year, and took place on Sandy Bay.
The event included carol singing and Christmas music.
This year's theme is "Father Christmas" in memory of Jack Bridge, who was the swim's original Santa.
Dave King, who is the chairman of the committee which organises the event, said: "We are very pleased with how it went."