Sandorne Kovacs missing since Christmas Day found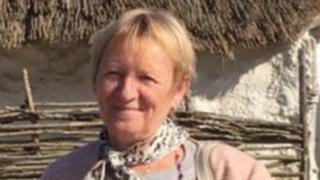 A woman who went missing on Christmas Day, before returning home in different clothes and disappearing again, has been found.
Sandorne Kovacs, 63, who is originally from Hungary, was reported missing in Ringland, Newport, on 25 December.
Officers were concerned as she returned home later wearing waterproof trousers and boots, which she had not been wearing previously, then left again.
Gwent Police said on 2 January she had been found.