Sick days tackled by Blaenau Gwent council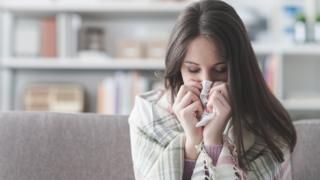 Plans to curb the number of council workers calling in sick are being made by Blaenau Gwent council.
The council has one of the highest staff sickness rates of Wales' local authorities with staff taking an average of 12.5 sick days in 2016-17.
On Monday, the council's scrutiny committee decided to set up a special group to look into the issue.
Members will look at a report compiled by the local authority and meet in a few months to form a plan.
This will be based on ideas listed in the report, including visiting other councils and organisations that have low levels of absence.
The report also acknowledged that the relatively high levels of sickness absence would have a detrimental impact on the council's ability to effectively deliver services and said attendance remained a key priority for the council.
Gareth Morgans, of the GMB trade union, said it was looking forward to working with the council to develop proposals to tackle the sickness and absence issue.
But he added: "What this process is not, is an opportunity for the council to make efficiency savings by picking the pockets of workers at their most vulnerable.
"We have made it clear that we will not negotiate outside the National Joint Council position on sickness pay and will fight our corner to ensure a fair deal for GMB members."