Chilli powder 'assault' chef 'feared being punched'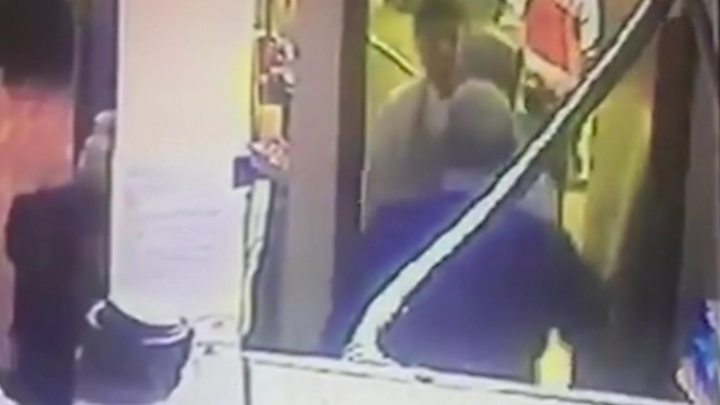 A chef at an Indian restaurant threw chilli powder in a customer's face because he thought he was going to be punched, a court heard.
Kamrul Islam said he acted in self-defence against David Evans at the Prince of Bengal in Tonypandy, Rhondda Cynon Taff, on 21 January 2017.
The 47-year-old is on trial at Merthyr Crown Court where he denies assault occasioning actual bodily harm.
Jurors watched CCTV of the incident, which followed a row over a meal.
Pipe-fitter Mr Evans, 47, had been out for dinner with his wife, Michelle, 48, a college lecturer, when they complained about his "tough and rubbery" chicken.
Giving his defence, Mr Islam said: "It is true that it was getting heated. I had a lot of orders coming in."
He said he spoke to the couple at their table after they complained about their meal before heading back into the kitchen, followed by Mr Evans.
"I had an understanding that he was going to hit me. I was very frightened. I didn't want to show anybody that I was frightened," he said.
"If I didn't move he would have hit me, without a question. I thought he was going to come into the kitchen and he was going to attack me. So then I grabbed the chilli.
"I ran to get the chilli powder because I wanted to get the chilli before he gets me."
CCTV footage showed Mr Evans leaning over in pain clutching his face while his wife went over to help him.
Mr Evans said: "I had no help from anyone at the restaurant. I was being sick. My throat was burning."
He said he suffered burns to his neck, face, lips, stomach and chest.
Mr Evans was treated in hospital with a saline drip, given steroids and antibiotics before being discharged, the court heard.
He denied intending to punch Mr Islam, saying: "He had the chilli powder in his hands already when I got to the door. I'm not the aggressor here.
"I am doing what a decent bloke would have done. I wanted an apology."
Mrs Evans earlier told the jury how Mr Islam was "aggressive" and swearing towards her after they had complained.
But the defendant told the court she had been rude about her food and had sworn at him.
The trial continues.