Abergavenny man shot in the leg with air pistol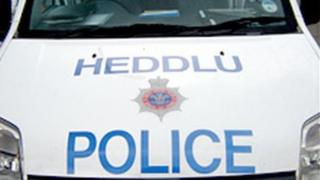 Police have arrested a man after a 26-year-old was shot in the leg with an air pistol in Monmouthshire.
Gwent Police said officers arrested a 31-year-old on suspicion of grievous bodily harm with intent to discharge a firearm after an argument in Abergavenny on Tuesday.
The man was shot in the leg and taken to hospital with minor injuries after the incident, at about 15:20 GMT.
Police have remanded the man with the gun in custody.