Diner 'aggressive' before Indian restaurant chilli attack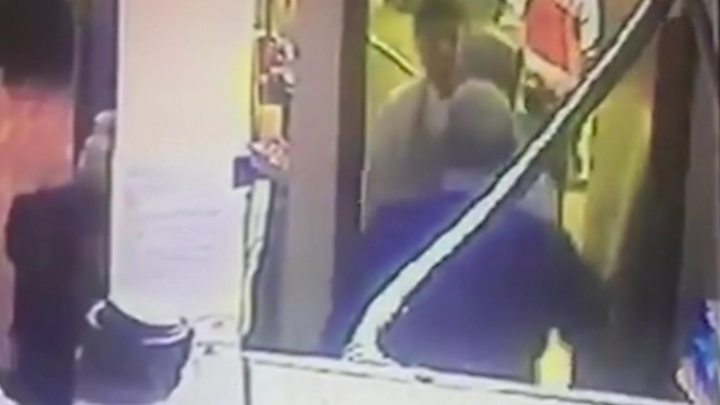 A diner was being aggressive before he had chilli pepper thrown in his eyes by a restaurant owner, a court heard.
Chef Kamrul Islam, 47, denies causing actual bodily harm to David Evans at the Prince of Bengal in Tonypandy, Rhondda Cynon Taff, in January 2017.
Mr Islam admits throwing the chilli powder into Mr Evans' eyes but insists he was acting in self-defence.
Merthyr Tydfil Crown Court heard Mr Evans had described a tandoori chicken dish as "rubbery" and "shiny".
Nicholas Hewitt, a kitchen assistant at the restaurant, told the jury he was sent to speak to Mr and Mrs Evans after they complained about their food.
"I remember telling them that if they weren't happy with that dish I would be happy to take it off the bill and bring them another dish," Mr Hewitt said.
Mr Hewitt said the couple were initially polite but became "aggressive and loud", complaining about further dishes they were served.
He said Mr Islam attempted to "defuse the situation" but things "got out of hand".
At one point, Mrs Evans "grabbed" Mr Islam's arm and he said: "Don't touch me," Mr Hewitt told the court.
"I remember the man standing up saying, 'don't swear at my wife'," he said.
"Kam was quickly retreating from the table. The guy was marching across the restaurant, punching his hands into his fists."
Mr Islam walked into the restaurant's kitchen and another worker attempted to block Mr Evans from entering and reaching him, Mr Hewitt said.
"He used his physical presence and was trying to get into that kitchen," he said.
"That's when a mist of powder came out the door and hit the customer in the face."
Asked what he believed would have happened if Mr Evans had reached Mr Islam, Mr Hewitt replied: "I dread to think."
Mr Evans was doubled up in pain after the chilli was thrown at him and he was taken to hospital.
A saline drip was used to clean his eyes and he was found to have suffered burns where the spice landed on him.
Friends and former employees of Mr Islam, from Pentre, described him in court as "polite" and "accommodating".
The trial continues.