Special pin for poppy seller Ron Jones' 100th birthday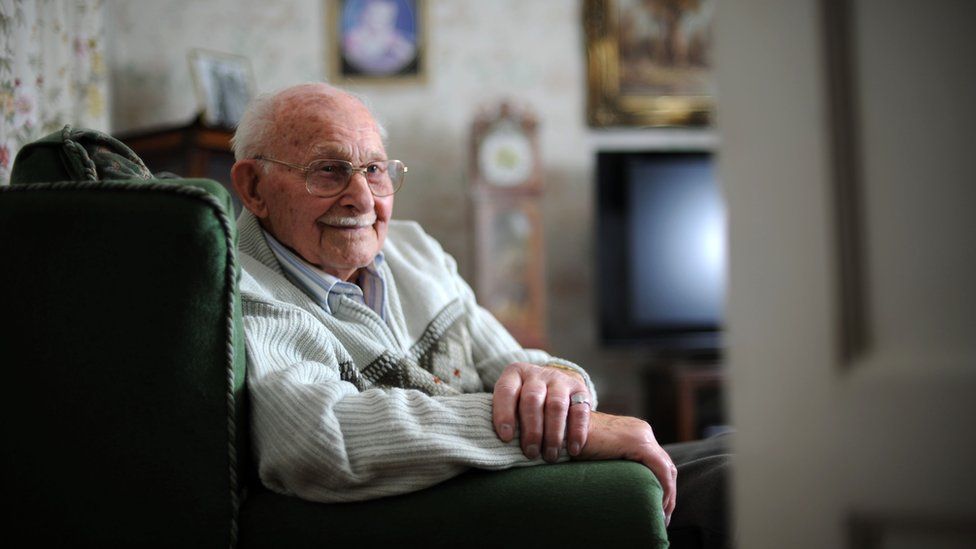 A 100-year-old poppy seller is to have a set of commemorative pins released in his name.
Ron Jones, from Bassaleg, Newport, served in World War Two and has been selling poppies for more than 30 years.
Mr Jones, who turns 101 in April, was awarded a British Empire Medal in 2017.
Now the Royal British Legion has decided to honour his work by releasing the pins in his name as part of the 2018 poppy appeal.
Each of the 100 packs will contain a pin from 1914 to 1918, to mark 100 years since the end of World War One, and Mr Jones will sign them.
"I am very proud - very proud indeed to have this honour," he said.
"I'm very grateful that people still take an interest in me and my stories, and part of that ties in with the work for the Legion.
"People are still surprised by my memory, particularly the schoolchildren."
Lynne Woodyatt, the Royal British Legion's community fundraiser, said: "Ron is a remarkable gentleman.
"These commemorative Poppy pin packs, marking both his 100th birthday and him receiving the British Empire Medal are a wonderful idea, and we thank him for allowing them to be produced in his name."
Mr Jones was captured while serving in the 1st Battalion of the Welsh Regiment during World War Two, and was sent to forced labour camp E715, part of the Auschwitz complex.