Vale of Glamorgan pupils 'underfunded by £600 each'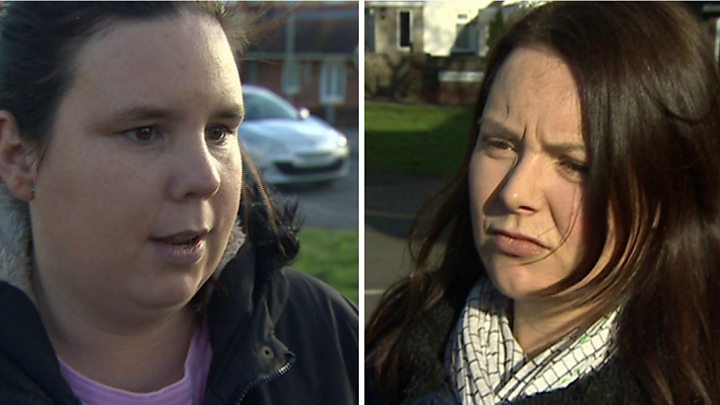 Pupils are losing out by £606 a year each in Vale of Glamorgan, it has been claimed.
Leaders have written to every parent in the authority over what they have alleged is "chronic underfunding".
The council has also flagged its concerns to the Education Secretary Kirsty Williams.
But the Welsh Government argued that it is up to every council in Wales to set its own education budget.
"We have some of the best schools and most able and enthusiastic teaching and support staff in Wales working here in the Vale of Glamorgan, but their work is being undermined by a flawed funding system," said council leader, John Thomas.
He blamed a funding formula used by the Welsh Government to allocate budgets, which he said relied on data from 1991.
"It simply beggars belief that the funding of possibly the most important area of our work is determined by data that is almost 30 years old," he added.
Official figures show the average amount spent on a school pupil in Wales every year in 2017-18 was £5,628.
In Vale of Glamorgan, the spend is £5,022 - £606 below the average.
The highest spend in Wales is in Ceredigion at £6,382 per pupil - £754 above the annual average.
The Welsh Government said that despite UK Treasury cuts, no single Welsh authority will face a cut in core funding of more than 0.5% next year.
Officials said Vale of Glamorgan had seen a slight increase in its core cash in the latest settlement - by about £300,000.
"We expect them to deliver our shared aim of high quality education for every child and set budgets at a level which gives every school the resources needed to reflect this priority," said a Welsh Government spokeswoman.
School leaders' union, NAHT Cymru, called on the Welsh Government to urgently review the formula used to calculate funding, claiming the current system was not fit for purpose.
Its president Damon McGarvie added: "Every child in Wales deserves sufficient funding within core school budgets to ensure they receive equal access to high quality education.
"An independent audit of school budgets is now vital, as well as a change to the formula used to calculate school budgets. Only then can we be sure that every child and young person in Wales is receiving the same basic level of investment, irrespective of their postcode."