£10k to solve 2002 Leon Adams street attack in Cardiff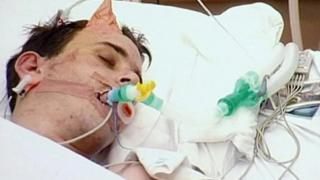 A £10,000 reward has been offered to help catch whoever was responsible for a street attack 16 years ago in which a man was left for dead.
Leon Adams, 24, was found unconscious near Grangetown train station, Cardiff, in the early hours of 14 February 2002.
He spent two years in a coma and now, aged 40, is quadriplegic, struggles to communicate and needs constant care.
The case is being reviewed by police and his family is hoping for answers.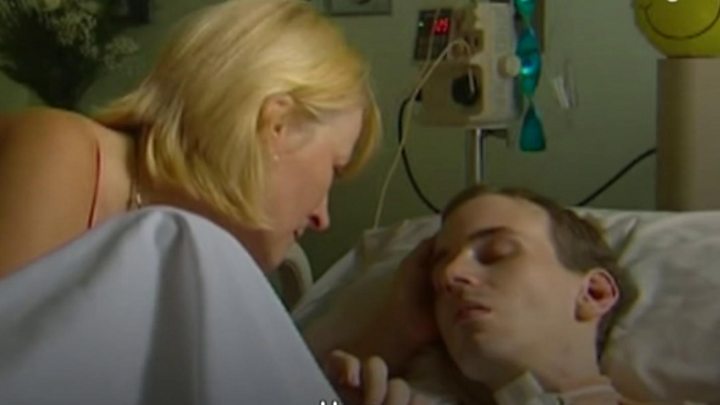 "To Leon, it means quite a lot," his mother Angela Main said.
"He often asks. He wants to know why. That's even harder - why did they do it? We don't know.
"How can you stamp on a man's face, literally so hard you leave a footprint that could be matched to a shoe? I just don't understand how."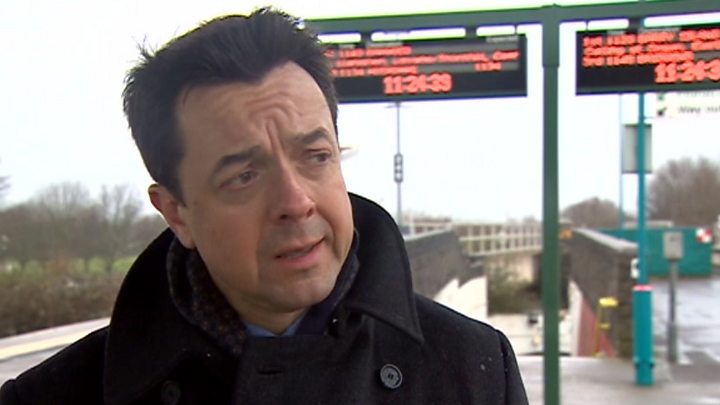 She added: "It's the physical damage that's the problem."
Despite previous appeals, the attackers - who also took Mr Adams' wages from the shift he had worked at the Cottage pub on St Mary Street - have not been found.
It also happened on the same night Wales played a football match against Argentina at the then Millennium Stadium.
Mr Adams was seen on CCTV in the city centre at about 02:00 GMT, but was found lying on the ground at 05:10 with swelling around his face and covered in blood.
It is understood the attack, involving three men, happened at about 02:30.
Det Ch Insp Mark O'Shea, from South Wales Police's specialist crime review unit, said: "Leon suffered catastrophic injuries as a result of that attack and is lucky to still be alive.
"His family are desperately seeking the answer to what happened that night and are looking for justice, quite rightly so."
He added: "We believe the answer to this crime is within the community of Grangetown and the community of Cardiff."
Now Crimestoppers has offered a reward for information passed on to them which leads to a conviction.
Ella Rabaiotti, the charity's regional manager in Wales, said: "This is an incident that has left an innocent man's quality of life compromised and for what? The sake of a small amount of cash."
You might also like: