Tesco's Cardiff call centre closes with loss of 1,100 jobs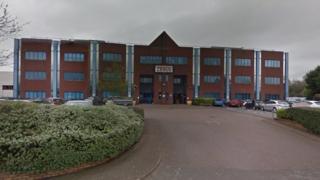 Tesco's Cardiff call centre will close on Friday with 1,100 jobs lost.
Union of Shop, Distributive and Allied Workers (Usdaw) said it had made "huge efforts" to reverse the decision.
In June 2017, Tesco announced the closure, saying it was consolidating its customer engagement centres into a single site in Dundee, where 250 jobs would be created.
It said it needed to ensure its business was "sustainable and cost effective".
Some 800 staff are understood to still be working shifts at the call centre, but their roles will end when it closes its doors for the final time on Friday afternoon.
Nick Ireland from Usdaw said: "The closure of Tesco Cardiff is a massive blow for our members and for the Cardiff economy."
Tesco's Customer Engagement Centre director Rob Graham thanked staff for their "professionalism and service".
Several hundred of the affected members of staff are understood to have secured new jobs since the closure was first announced in June.
He said: "We wish them the very best and hope the comprehensive package of support put in place in recent months has helped to prepare them for the future."