Disney World holiday for boy with Down's syndrome left on bus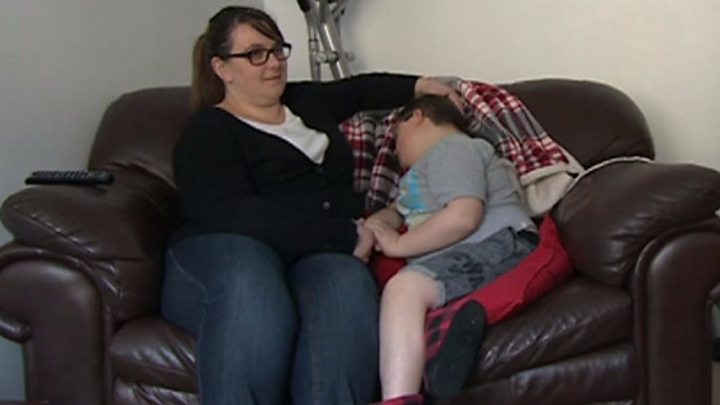 A boy with Down's syndrome who was left on a school bus will get a trip to Disney World in Florida after well-wishers raised more than £18,000.
Alex, 13, was found at a bus depot in Barry, Vale of Glamorgan, on 29 January after he did not come home from school.
In 2017, his family was nominated to go on the trip, but had to raise £12,000.
After news of Alex being left hit the headlines, his family have smashed the target. His mother Victoria Jones said: "We couldn't believe it."
Prior to Alex being left on the bus on his way home from Ysgol y Deri School in Penarth, only £240 had been pledged towards the holiday.
All that changed when comedian Jason Manford found out about Alex's story and posted a link to the fundraising page to his 1.3 million followers on Facebook.
Charity Caudwell Children runs the trips, but families need to raise the money to help pay for doctors and nurses needed to help children with a range of disabilities, as well as volunteers who help families get around the theme park.
Mrs Jones told Good Morning Wales: "To all his [Jason Manford's] followers, all I can say is thank you and thank you Jason for what he's done."
After the blunder by CJ Contract Services, Vale of Glamorgan council apologised and terminated its contract.
Alex now gets a taxi to and from school, provided by the council.
Mrs Jones added: "It was a very worrying time [when Alex did not come home] but this has blown it out of the water."
The family will head to Disney World in December.