Council recalls £245m fossil fuels pension investment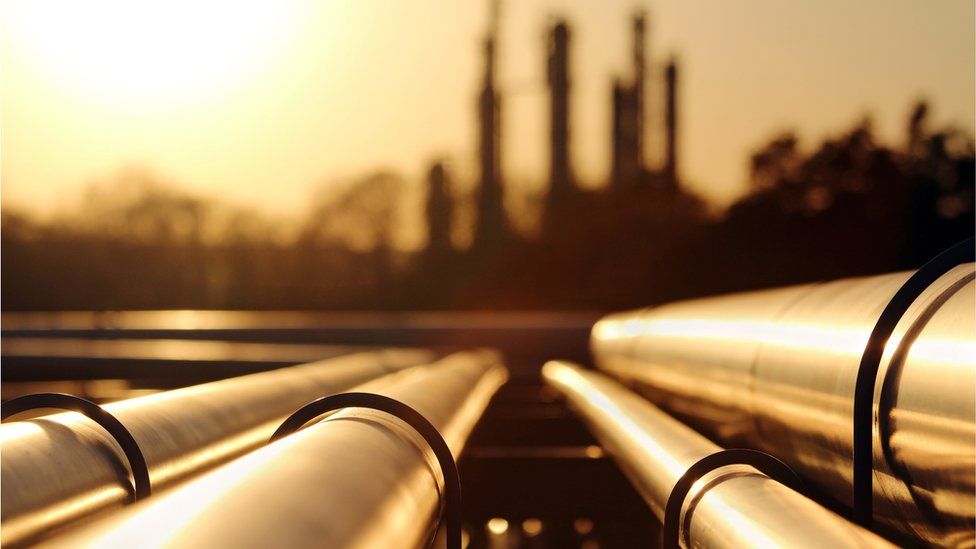 A council has called for the fund that manages its pensions to withdraw an estimated £245m it has invested in fossil fuels.
Monmouthshire council unanimously voted for the Greater Gwent Fund to make "an ordered withdrawal" at the "earliest opportunity".
Friends of the Earth (FOE) Cymru said it was an important "first step" in Wales.
Fund managers said a review into "responsible investment" was "ongoing".
It also handles pensions for Torfaen, Blaenau Gwent, Caerphilly and Newport councils.
According to figures complied by FOE Cymru, about £1bn is invested in fossil fuels by Welsh council pension funds - about 6.68% of the overall sum.
It estimates the Greater Gwent (Torfaen) Fund has £245m in fossil fuels - 9% of its overall £2.7bn fund - of which £87m is directly invested in fossil fuels.
Monmouthshire councillor Martyn Groucutt, who put forward the motion that was passed unanimously, said councils were "duty bound" to do "our bit to move away from fossil fuels".
Bleddyn Lake, of FOE Cymru, said: "Quite clearly, if you invest money in a business you are supporting them.
"We say that is completely the wrong way for public bodies to be investing their money."
A motion similar to that passed in Monmouthshire was unsuccessful in Powys earlier this year.
None of the other Welsh consolidated council pension schemes have said they are withdrawing investments in fossil fuels.
Some confirmed they were looking at "responsible investment" and considering a joint approach via the Wales Pension Partnership Joint Committee.
The Greater Gwent Fund said it operated "in the best interests of its members" and the majority of investments were made through "pooled investment products using external managers".
However, it said it was always looking to "review, evolve and develop its policies".