Swansea team helps create burn care project in Ethiopia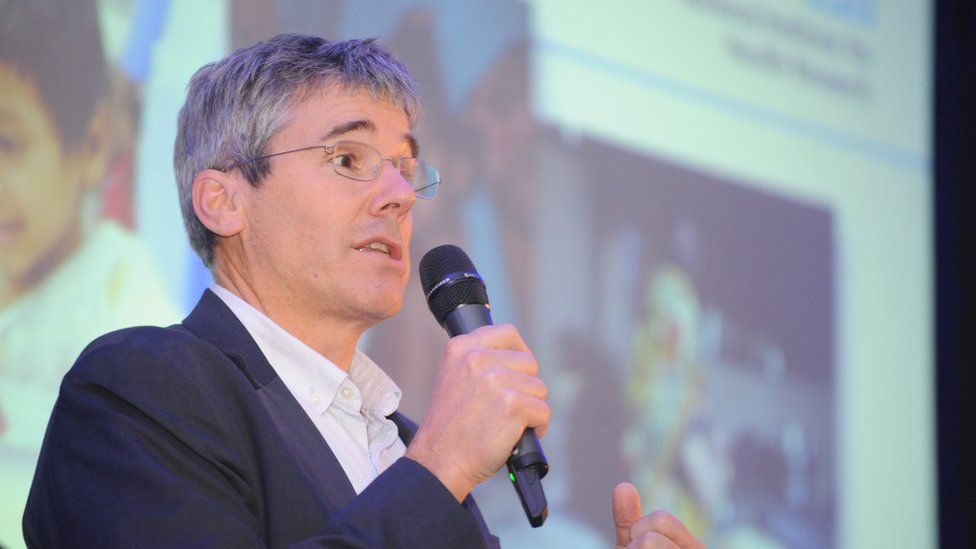 A team from Swansea University is part of an international partnership that has developed a basic burn care programme for the developing world.
Some 95% of burns occur in low and middle income countries - 70% of these injuries affect women and children.
The project is aimed at developing the burns knowledge of community health workers to improve the outcomes for mild and moderate cases.
The scheme was launched in Ethiopia last month.
Training will also be offered in Nepal, Bangladesh, Malawi, Kenya, Egypt, and the Occupied Palestinian Territories.
The programme was developed by the International Network for Training, Education and Research in Burns (Interburns).
Prof Tom Potokar of Swansea's Centre for Global Burn Injury Policy and Research, attended the launch in Addis Ababa.
"In an ideal world everyone would have access to state-of-the-art burns care, but we have to be realistic about what we can achieve," he said.
"In many parts of the world, oil, toothpaste and even dung are used to treat burns, worsening the injury and heightening the risk of infection.
"By providing the sort of basic first aid education almost all of us in Britain have access to, we can prevent eminently treatable burns from becoming very serious injuries."
The best burn centres in the West can save patients with burns over 90% of the body's surface area, while in low and middle income countries burns of over 40% are almost invariably fatal.
Women are also more than three times as likely to suffer serious burns.
But Prof Potokar said the nature of burn injuries varies from country to country.
"In less wealthy countries open fires for cooking, as well as oil-fired heaters and lamps are a major problem, and one we've already been able to reduce by distributing solar lighting to replace paraffin lamps, and encouraging people to move to enclosed ovens," he said.
"But in transitional and rapidly evolving countries such as Bangladesh, India, and Ethiopia, a growing cause of burns is high-voltage electricity which have devastating effects often causing multiple limb amputations in both adults and children."
The '"basic burn care" project was funded through Hub Cymru Africa and the UK government's Department for International Development.