Decade-long major housing development delay 'a mystery'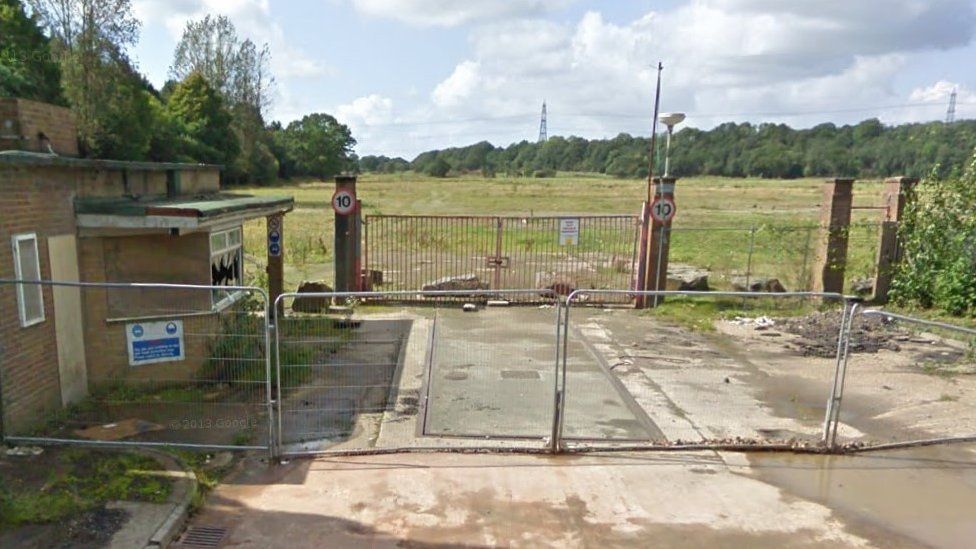 Plans seen as crucial to creating new homes in Caerphilly county are still to move forward after more than a decade.
Proposals for 545 houses on the former paint factory site at Waterloo, near Machen, were first put forward in 2006.
But the landowner is still carrying out remediation work and has yet to appoint a developer for the project.
Caerphilly council said full planning permission has not been granted as the company is yet to sign a deal to build a school as part of the agreement.
Local councillor Derek Havard described the situation as "a bit of a mystery", saying he has failed to gain a "satisfactory answer" for the lack of progress.
"The site was prepared for house building years ago and as far as we were concerned that work was completed," he said.
"From speaking to engineers, I thought remediation work was finished. The site looks like it is ready for action."
The move by company owner Total was aimed at basing all of its operations at a site in Lincolnshire.
Then Caerphilly AM Ron Davies said the decision to "turn their back and walk out on us" was unacceptable while then First Minister Rhodri Morgan urged it to reconsider.
Proposals were drawn up and in June 2007 consent was given to a housing development at the site on condition it would include £2.9m for highways and £2.6m for a new school on the land.
A further 1.5 acres would also be given for 16 affordable houses.
The project was described as "crucial" to creating the estimated 500 to 750 new homes needed annually in Caerphilly's local development plan.
To pave the way for work, the excavation and treatment of contaminated soil covering 36,000 cubic metres begun in 2006.
Total said it wanted to complete remediation of the land before pursuing the development.
However, by 2016, the company said it had spent £19m on this, making the scheme "unviable" if it had to meet its original obligations.
A new conditions agreement was drawn up and in April of that year outline permission was granted under condition the school was paid for after the 100th house was built.
Since then, permission has been granted for 300 houses nearby at Pandy Road in Bedwas.
But Caerphilly council's cabinet member for homes and places Lisa Phipps said the Cray Valley site was still important to the area.
"We don't want to lose it as it is such a huge development," she said.
"It will help demand for houses and affordable homes in the area as well as providing the school proposed."
However, a Caerphilly council spokesman said the company is yet to sign the new agreement and planning permission, therefore, has not been formally granted.
He said it was understood it wanted to finish remediation work first.
Gareth Carter, who is representing the landowner through agent Savills, said this was "ongoing", adding: "Once completed we will be bringing the site to the market as there is interest from house builders."
He said he will have a better idea of timings after meeting engineers next week.
Related Internet Links
The BBC is not responsible for the content of external sites.