Newport brothers admit chemical attack on neighbour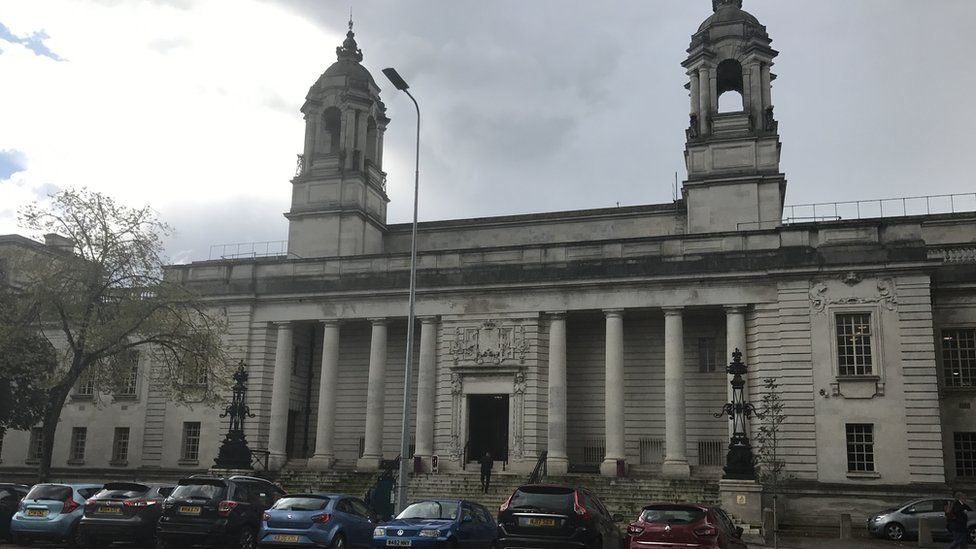 Two brothers have admitted spraying their neighbour with ammonia in a toxic chemical attack.
Joshua, 24, and Luke Jones, 20, also stabbed Levy Timmins in the back with a knife.
Cardiff Crown Court heard the brothers, of Maesglas Crescent, Newport, set upon victim Levy Timmins after being driven to the scene by getaway driver Katie Smith, 19.
The trio admitted to wounding with intent and will be sentenced in June.
They also pleaded guilty to two counts of having an offensive weapon and possessing a prohibited weapon adapted for the discharge of noxious liquid.
The court heard the brothers were armed with noxious liquid, a knife and a baton.
Mr Timmins, 24, was speaking to a girl in Maesglas Crescent near his parked motorcycle when Joshua Jones approached him from behind and sprayed him with ammonia from a plastic bottle.
The ammonia was an alkali and not an acid and was bought after the brothers learned it could cause blindness, the court heard.
The Jones brothers then attacked their neighbour, stabbing him with a serrated knife and clubbing him with the baton, before jumping back into Ms Smith's black Vauxhall Corsa.
Ms Smith, of Leach Road, Newport, drove over Mr Timmins's bike before speeding away.
Prosecutor Julian Greenwood said they had admitted buying ammonia as they had heard it had similar properties to pepper spray and could cause irritation to the eyes and problems with breathing.
Addressing the Jones brothers, who appeared in court via video link from HMP Cardiff, and Smith, Judge Eleri Rees said: "These are serious matters in that these were serious weapons used by the three of you to injure somebody."
The Jones brothers were remanded in custody and Smith was granted bail until their sentencing next month.
Related Internet Links
The BBC is not responsible for the content of external sites.