Man arrested after 48-hour Tredegar rooftop stand-off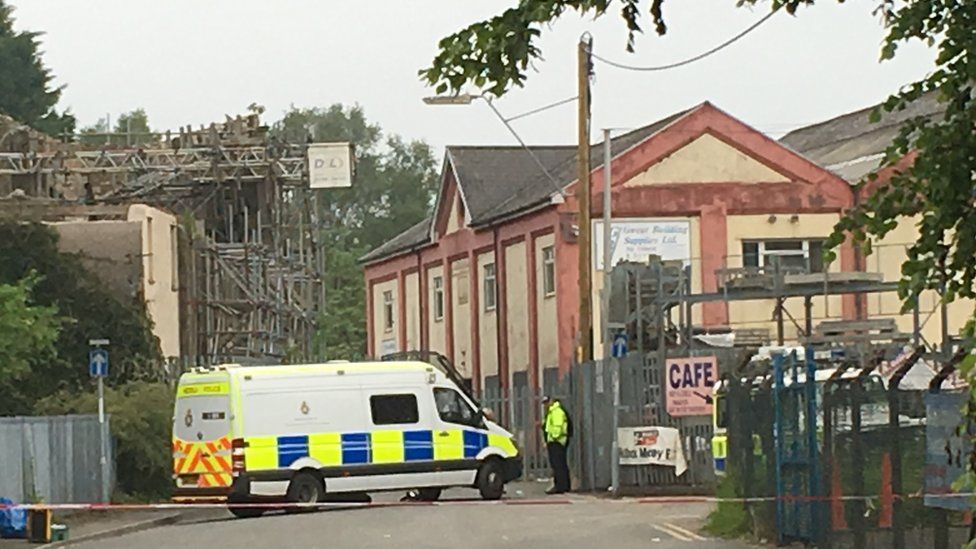 Police have arrested a 51-year-old man following a rooftop stand-off which lasted nearly 48 hours.
Armed police were called to Tredegar, Blaenau Gwent at 08:45 BST on Tuesday and a cordon was placed around a derelict building on Bridge Street.
Gwent Police arrested the man just before 07:00 BST on Thursday after scaling down activity on Wednesday.
The man was arrested on suspicion of six separate offences, including assault with an offensive weapon.
He was also arrested for affray, assaulting a police officer, criminal damage, road traffic offences and indecent exposure, as well as being wanted on a prison recall and for breaking his licensing conditions.
Police were alerted to the incident on Tuesday morning after reports of a traffic incident, with the caller stating a man was armed with a machete.
The Grade II-listed building is the former Tredegar Company Shop and, according to British Listed Buildings, it was built in 1811.