40-acre Cardiff solar farm gets the green light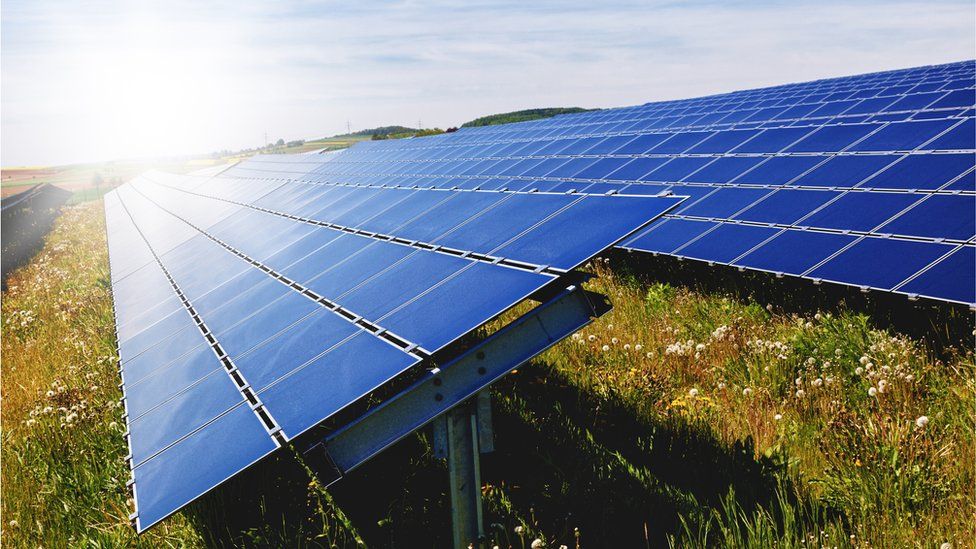 Plans for a solar farm in Cardiff capable of powering 2,300 homes a year have been approved.
The city council granted permission for the 17.5-hectare (43.2 acre) site on the old landfill site at Lamby Way on Thursday.
Work could start as early as April with the solar farm complete by September 2019.
The development would generate an estimated 7.5 megawatts (MW) each year - 15% of the council's energy usage.
The local authority hopes the clean energy can be used to power its own fleet of electric vehicles when they are introduced.
A nearby business has agreed, in principle, to purchase 4.5MW of energy per year from the council for 20 years, with the remainder sold to the National Grid.
Construction, operating and maintenance costs could be in the region of £15m, but the income generated could be more than £21m, councillor Michael Michael said.
"The Welsh government has made it clear that all public sector organisations have to be carbon neutral by 2030," he added.
"By 2030, we have been told that 70% of all energy consumed in Wales has to be sourced by Welsh renewable energy with at least one gigawatt of this electricity generation locally owned.
"Without a doubt, this scheme will help towards this target and contribute towards Cardiff's carbon savings."
Related Internet Links
The BBC is not responsible for the content of external sites.