Ogmore Beach: Mother and child stuck in sand rescued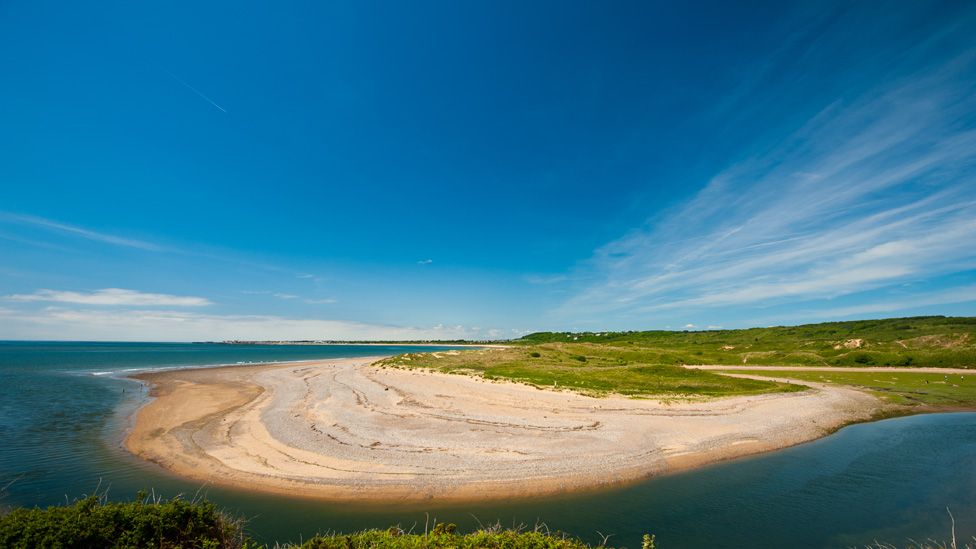 A mother and her three-year-old child had to be rescued after getting stuck up to their knees in sand on a beach.
Emergency crews were called to Ogmore Beach, Vale of Glamorgan, at midday on Wednesday after the pair became trapped.
The woman and child were pulled to safety before the "fast, incoming tide" came in.
RNLI officials said it highlighted the dangers of soft sand and people should carry a means of calling for help.
Lifeguards supervisor Matt Childs said: "We decided to use a rescue board to make a bridge across the soft sand to reach them.
"The toddler was passed over to the lifeguards first, and the lady was then able to free herself pulling on the rescue board and then crawled across it to safety.
"We would always suggest that if you're heading out to the coast, always carry a means of calling for help, even if you are not planning on going into the water."
Related Internet Links
The BBC is not responsible for the content of external sites.