Cardiff Yemeni community's agony over war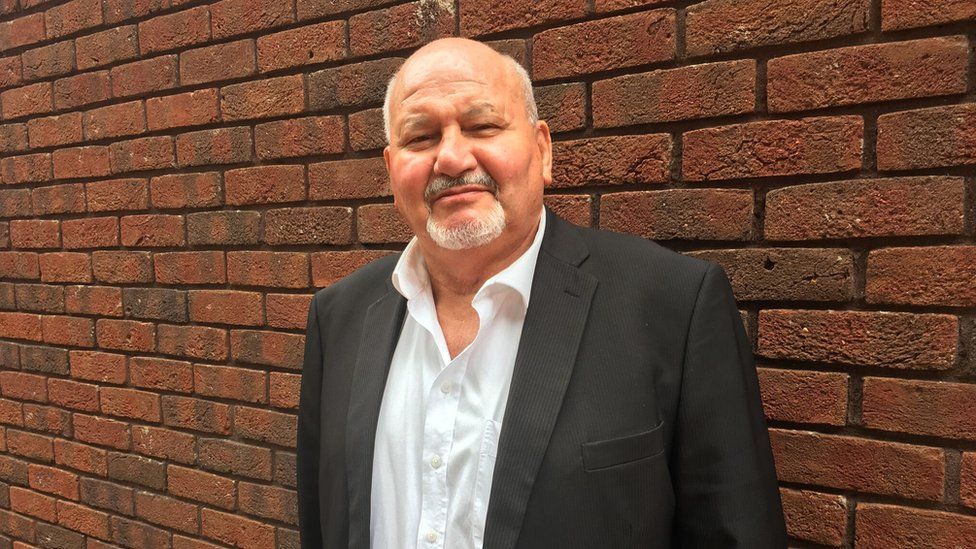 Members of one of Wales's oldest ethnic communities have told of their devastation as they watch the war in Yemen from their homes in Cardiff.
War has been raging on in Yemen since March 2015 when a Saudi-led coalition launched an offensive against Houthi rebels in the north of the country.
The war has led to a hunger crisis which the UN called the worst manmade humanitarian catastrophe since 1945.
The Yemenis in Cardiff are descendants of seafarers from the 1930s.
They came and settled in Wales during its coal and shipping days.
Daoud Salaman, chairman of the South Wales Islamic Centre, was born in Cardiff after his father, Ali, settled in the city.
His father had travelled over from Yemen during the coal and shipping days of the 1930s, before founding the Cairo Hotel in Butetown.
"We try to do our best to help but it's just scratching the surface. When you see how people are suffering, it's difficult, it's very painful."
"Everybody here has got people who are suffering. We do try to do our best having collections and fundraising. But that help only goes to people we know. There's millions of others suffering and they need to be dealt with on a much bigger scale.
"We hear stories of women dropping down dead through thirst and hunger today - it's unbelievable.
"Sometimes when we eat a meal, you lose your appetite, because you think 'I'm OK, I'm eating this, but there are people starving there'. It makes you feel guilty to eat."
Exact figures on how many Yemeni people live in Wales are not available, but 853 people said they were born there in the 2011 census.
However, this does not take into account the sizeable community of descendants of people like Ali Salaman in the 1930s.
But for those who remain, many of whom reside in the Butetown area of the city, Yemen, like Wales, remains home.
Listen to the full story on Eye On Wales on BBC Radio Wales on Wednesday 20 June 18.30 and on BBC iPlayer afterwards.