Magaluf death: Thomas Channon's mum 'angered' by resort safety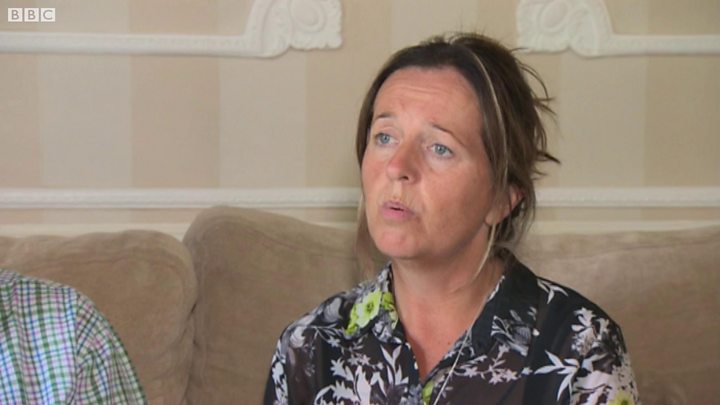 The mother of a teenager who fell to his death in Magaluf says if safety fencing had been erected after previous deaths her son might still be alive.
Thomas Channon, 18, from Rhoose, Vale of Glamorgan, fell about 70ft (21m) over a knee-high wall at the Eden Roc complex in Majorca on 12 July.
He is the third holidaymaker from the UK to die at the complex this year.
Ceri Channon said she was "angered" and her family had been left "devastated and unable to see a future".
The BBC has made repeated attempts to contact the resort owners.
In June, 20-year-old Tom Hughes from Wrexham died after falling about 65ft (20m) from the apartment block.
And Natalie Cormack, 19, from West Kilbride in Ayrshire, fell to her death from the seventh floor in April.
Earlier this month, deputy major of security for Calvia Council Andreu Serra told BBC Wales: "The buildings are absolutely safe.
"We in the community have a system whereby buildings are regularly checked for safety standards."
But Mrs Channon said safety measures should have been put in place earlier:
"The temporary fence could have been erected within an hour of Tom Hughes' death," she said.
"The resort as a whole, not just Eden Roc, needs to address safety measures and they need to change their attitudes towards our children.
"They are not just a means of generating a tourist industry, they have futures ahead of them and deserve care, consideration and dignity. If I had my way I would close the industry as it currently stands."
Mr Serra had also claimed the falls were the "direct result of the excessive consumption and abuse of alcohol by certain tourists".
But Mrs Channon rejected this, and said: "They did not fall from balconies, they were not drunk Brits abroad which is what they would have the world believe to absolve them of responsibility."
"Our Tom was a wonderful member of society with a promising future, excitedly on his first boys holiday abroad - he took what he thought was a shortcut to his hotel and fell."
Mr Channon had travelled to Magaluf in July with a group of friends to celebrate the end of their A-Levels.
He had been staying at a nearby hotel but Spanish police believe he wandered into the Eden Roc complex after losing his friends.